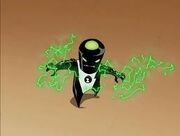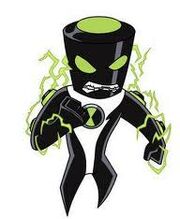 Buzzshock is the Codon Stream's DNA Sample of a Megawhatt from the Nosedeen Quasar.
Powers and Abilities
Edit
Megawhatts have been shown to fly, duplicate, manipulate electricity, and possess a sonic scream.
Appearances
Edit
Ben 10: The Alien Generation
Description
Edit
Buzzshock resembles a battery. Buzzshock has green energy and not yellow like regular megawhatts. He wears the Omnitrix/Ultimatrix symbol on his chest.
Ad blocker interference detected!
Wikia is a free-to-use site that makes money from advertising. We have a modified experience for viewers using ad blockers

Wikia is not accessible if you've made further modifications. Remove the custom ad blocker rule(s) and the page will load as expected.