Insectaroo is the Codon Stream's DNA sample of Arthromarsupan from the planet Arthromarsupa.
Insectaroo can jump extremelly long distances. Insectaroo has 2 punching bag like hands with retractable claws. Insectaroo's tail has great power in which once it is wraped around an object or being, his tail can never loose its grip. He is also very agile.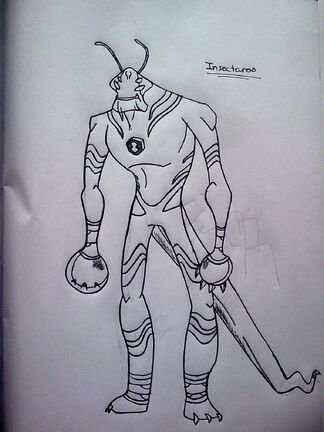 Appearances
Edit
Insectaroo's name was originally Hopper.
Ad blocker interference detected!
Wikia is a free-to-use site that makes money from advertising. We have a modified experience for viewers using ad blockers

Wikia is not accessible if you've made further modifications. Remove the custom ad blocker rule(s) and the page will load as expected.