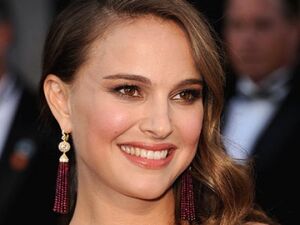 After bahy reaches America one of his old girlfriends invites him to a party that Natalie Portman attends in the same time Amr is searching for a good present to give to Hasnaa as it's her birthday so when bahy calls him Amr figures out from bahy about the party thing so he asks bahy to invite him and Hasnaa to America as fast as he can so hasnaa can see her favorite actress ever.....
Major Events
Edit
Characters
Edit
Amr
Hasnaa
Bahy
Natalie Portman
Ad blocker interference detected!
Wikia is a free-to-use site that makes money from advertising. We have a modified experience for viewers using ad blockers

Wikia is not accessible if you've made further modifications. Remove the custom ad blocker rule(s) and the page will load as expected.