Rath

General Information

Species
Appoplexian
Home World
Appoplexia
Body
Humanoid Tiger

Powers and abilities

Abilities
Super Strength

Sharp Claws Shock Waves Super Durability Powerful Roar Enhanced Jumping Enhanced Agility

Details

Voice Actor
John DiMaggio
Rath is the Codon Stream's DNA sample of an Appoplexian from the planet Appoplexia.
AppearanceEdit
Ben 10 Ultimate Universe :
Edit
Ben 10: The Alien Generation
Edit
Rath is about 9 feet tall and resembles an orange and white bipedal tiger with one claw coming out of each wrist and no tail.
Powers and AbilitiesEdit
Rath has super strength and agility, enabling him to jump great distances and lift objects many times his weight.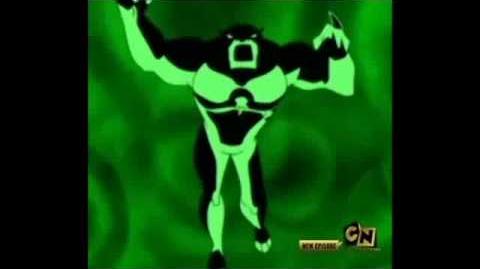 As shown by how he was able to easily dismember the Forever knight's paramilitary tank via brute force and toss the still extremely large pieces around (with one hand and later with two for the tank's body) with little to no effort in Duped.
He also possesses a large, retractable black claw on each wrist. This claw can be used to stab and slice opponents or to create a shock wave when stabbed into the ground. Whenever Rath gets determined or angry his claws seem to grow. Ben as Rath currently doesn't know how to retract his claws so they appear to jut out
throughout the series
Rath's brain is hardwired for aggression and as such, Rath's only known weakness is his lack of intelligence and highly aggressive temperament. This causes Rath to become easily distracted and difficult to stop once he starts fighting. His apparent lack of intelligence also may convince him to needlessly argue with inanimate objects (shown when he screams at the Ultimatrix in Hero Time and in Prisoner 775, when he screams at a Plumber's Ship, gravity and the hole he made when he fell).