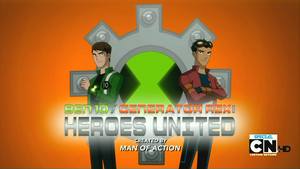 Welcome to the Read our A-B-comics! Wiki
Edit
This wiki is about a few comics that me and my cousin write! We will edit our stories and a few pics. of our comic for the readers to enjoy + whoever is interested in giving us some ideas for our comics than that would be GREAT! P.S: Most of our comics main stories are about Ben 10,Generator Rex,Heroes United the series,and other thing that we might think is cool soooooo please join us! :D List of Bahys comics.
Here are some other pages with more awesome comics written by:
Latest activity
Edit
Ad blocker interference detected!
Wikia is a free-to-use site that makes money from advertising. We have a modified experience for viewers using ad blockers

Wikia is not accessible if you've made further modifications. Remove the custom ad blocker rule(s) and the page will load as expected.