Ultimate Echo Echo is the evolved version of Echo Echo.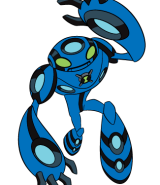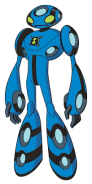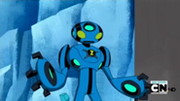 Appearances
Edit
Ben 10: Ultimate 4 Alien
Ben 10: The Alien Generation
Ultiamte Universe:
Powers and Abilities
Edit
Ultimate Echo Echo can fly. He can manipulate sound in ways Echo Echo never could. He can survive in space. He is stronger and more durable than Echo Echo. His weakness: he could easily be magnetised.
Description
Edit
Ultimate Echo Echo has blue metal skin, and is a robotic humanoid with sonic disk components all over him.
Ad blocker interference detected!
Wikia is a free-to-use site that makes money from advertising. We have a modified experience for viewers using ad blockers

Wikia is not accessible if you've made further modifications. Remove the custom ad blocker rule(s) and the page will load as expected.