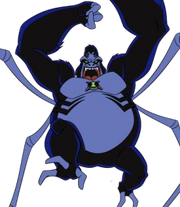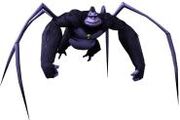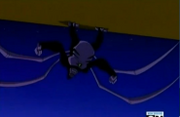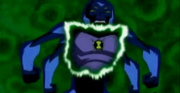 Ultimate Spidermonkey is the evolved form of Spidermonkey
Apppearances
Edit
Ben 10: Ultimate 4 Alien
Edit
Ben 10: The Alien Generation
Edit
Ultimate Universe:
Edit
Description
Edit
Ultimate Spidermonkey wears the evolved Ultimatrix symbol on his chest. He is a purple skinned, deep purple furred gorilla-like alien with six eyes, an unhinged jaw, and two pairs of retractable 'spider legs'.
Powers and Abilties
Edit
His 'spider legs' are sharp at the ends, so he can cut or stab things with them. He is stronger and more agile than Spidermonkey. He can unhinge his jaw and unleash massive globs or streams of webbing. With this webbing, he can easily trap a foe in a Chrysalis.
Ad blocker interference detected!
Wikia is a free-to-use site that makes money from advertising. We have a modified experience for viewers using ad blockers

Wikia is not accessible if you've made further modifications. Remove the custom ad blocker rule(s) and the page will load as expected.