Ultimatrix
Edit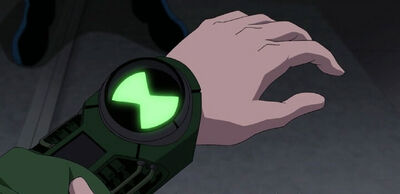 The Ultimatrix is a level 20 device created by Azmuth that is now used by Ben.
It carries exactly 1,000,903 DNA samples ( but Ben has unlocked so far alot less).
It can evolve the alien forms into more powerful ultimate forms.
Appearance
Edit
It resembels a green wrist watch.
It has a symbol that looks like a circle with two triangles on each side.